Florence is all around you
EdV Garden EdV Garden is a little cluster of natural and artistic beauty that spans 6600 square meters with an amazing view of the city of Florence. Here everything you see has been designed by Alice: a corner of the world where she has been creating art installations inspired by memories, plants and nature for over 20 years.
From the highest spot…
EdV Garden would probably not be the same without the beautiful landscape of Florence in front of it. The garden is not a tribute to the city though, and it must not be compared to the incredible beauty of the town.
… a dazzling view of the city of Florence
Why should a visitor venture above the Piazzale Michelangelo looking for EdV Garden?
Why, after a long day visiting museums, shouldn't one long to see magnificent creations of unusual objects?
Why shouldn't one want to find lightness of mind by looking at cute little colorful hens? Why shouldn't a place of such artistic expression be a good spot to observe the beauty of Florence?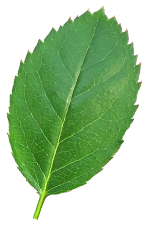 EdV Garden, before becoming what it is today, used to be an olive garden – one of those soft, green fields that are very characteristic to the surrounding areas of Florence. This green field has always been a remarkable place, even before Alice started her designing project. Extending more or less for half a hectare, the place truly offers an extraordinary view of the city. The olive trees, that are so beloved to our creator, are still here – they simply were freed from the necessity of producing oil. Thus came the installations, of different nature and shapes, surrounding the timeless olive trees. A visible path, through small walls lanes where shadows play with sunlight, will guide you to the twenty-six creative installations populating EdV Garden. Everyone is free to roam and interpret the route according to their own desires: every installation has a story that can relate to everything or just be appreciated how it is – ust like chapters of a book with no page numbers. These stories have the sound of laurel, rosemary, boxwood, myrtle, sage, thyme, helichrysum and peppermint… or again, they can be the juice of a ripened fruit, saying hello from the branch of a cherry or peach tree.

Flowers and Plants
All the plants, flowers and fruits are the actors of a great scene that is renewed every day.
The garden is cultivated in a sustainable way, with full respect for the environment and biodiversity.

Events
An amphitheater and a panoramic terrace are just some of the spots where exclusive events, planned throughout the year, will take place.

Each installation is like a chapter in Alice's diary in which stories come to life, like in a garden of wonders, thanks to pruning, plays of light and colors and old recycled objects.
Here every stone, plant or bush has its own voice