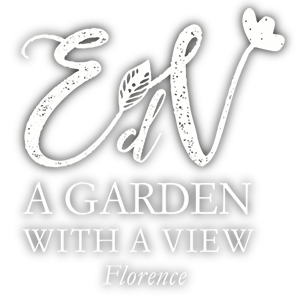 Diary of a Garden Dreamer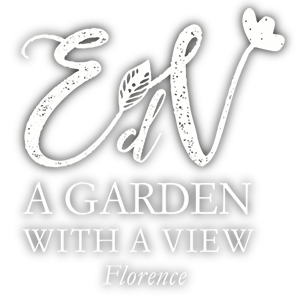 Florence is all around you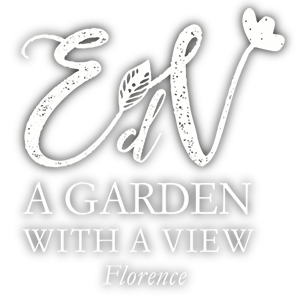 The garden of blooming ideas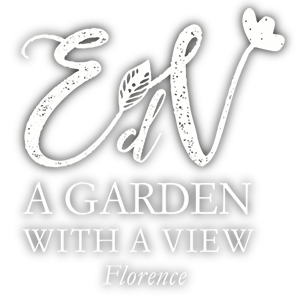 Paths that lead everywhere, in the fantasy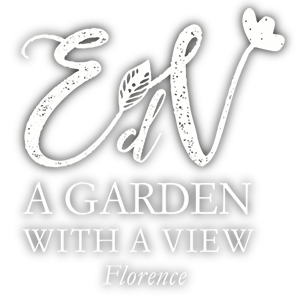 Each corner has a story to tell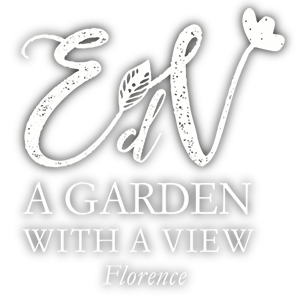 Here every stone, plant or bush has its own voice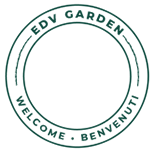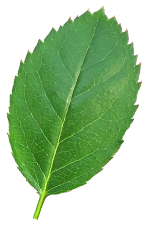 Spread out on a hill just outside Florence, EdV Garden is an original, colorful and cheerful space where you can relax and enjoy nature with a beautiful view over the city. Born from the inspiration of the owner, Alice Esclapon de Villeneuve, the garden is the happy fruit of her creativity, imagination, and a true passion for flowers and plants.
Its design began about 20 years ago with the birth of Alice's daughter, the idea is to create a place where you can see her play, grow and become familiar with nature by feeding in her that vital gift, typical of childhood: imagination. This space was to become an "open-air diary" of which each installation would be a chapter, plants and flowers the words. In the garden nothing is left to chance, a careful and loving study of the plants and their botanical characteristics makes each of them almost capable of personifying itself.


EdV Garden slowly and unknowingly becomes a "Garden of Wonders", which from 2021 opens to the public with the aim of promoting the culture of greenery and creativity, offering visitors a special place to relax and, amidst scents and colours, one installation and another, to bring out something new or dormant about themselves and about life.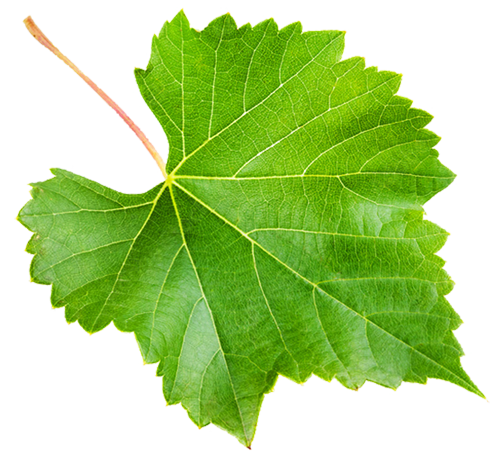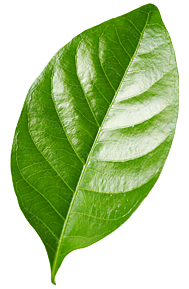 BOOK YOUR VISIT TO THE GARDEN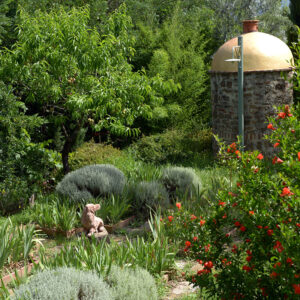 Type: for groups with a guide
Guided tour of the garden
The experience consists of a 1 and a half hour guided tour. Alice will lead you through the entire path of the garden, stopping at the points of the installations indicated on the map. Bookable in version with guide in Italian (see calendar) or English, French and Spanish (prices and schedules are customizable – see dedicated page on this site).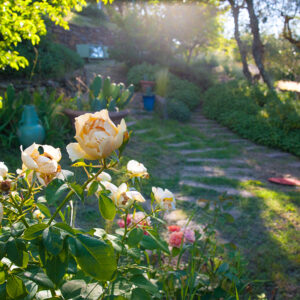 Tour of the garden
web app audioguide included
The experience consists of an open visit lasting 2 hours. It is possible to freely walk around the garden with the help of the paper map and the web app (audio guide with info on installations and plants).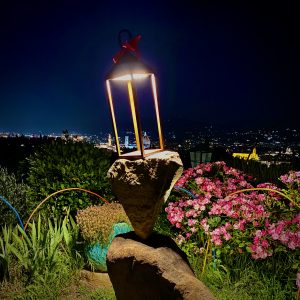 Lanterns and Lights
evening visit with lanterns
Available April to September — The experience consists of a 1.5-hour visit. You will be taken on a night tour with lamps and then enjoy the panorama of Florence and the illuminated garden.
Discover the Garden through the virtual tour and the presentation video.